Vigils in the Attic
By One Giant Leap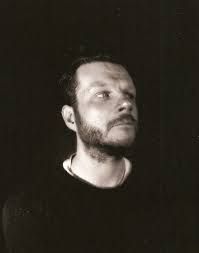 To celebrate the launch of his new album; 'Vigils', sound artist, live concert performer, and creative technologist; Richard J Birkin brings his truly special music to the little attic of the Westgarth Social Club in the second Spooker attic show.
A great way to open the Easter Holidays and a rare opportunity to get up close and personal to a Derbyshire composer and then get half scared to death by the sinister ventriloquist dummy to say nothing of the monks habit of Old Muggins. First support is Spooker's own singer/guitarist, Liam Sanders.
There will be music from the rooftops in Middlesbrough on Thursday. A spooky, sound artist, with Spooker Rekkids bring you their second ever gig from the Attic room at the Westgarth Social Club.
Many of you will have been to gigs in the big upstairs room at the Westgarth but there is almost secret door hiding the in the corner leading off up a flight of stairs into an attic. Once used as a ladies bar and more recently converted into a funky and spooky front room, if the two are not mutually exclusive.
On Thursday night Richard Birkin will be headlining in the roof space. Richard writes soundtracks for films, stories and indeed places. He uses piano, guitar, electronics and works with string quartets to meld memorable musical themes.
Old Muggins, is a light entertainment trio from the post past modern music hall, transmitting in analogue and mono from Pontop Pike, so this should suit them being up there with the tv aerials. Doo-Wap and a healthy dose of not taking themselves too seriously comedy. Songs from the Golden Age of Look North from the three + one. Watch out for Old Bill making his appearance out of the box.
The doors open 7.30pm and Liam Sanders will be on "stage" at 8pm.

£8 in but tickets very limited – remember this is the most intimate gig in town so the advice is do buy in advance.
http://www.wegottickets.com/event/347799
To rate this article select the number of stars you think perfectly rates this article.