Howard Eynon Acid Folk Original at Waiting Room
By Bob Fischer
We're utterly proud to be bringing one of THE great cult acid-folk troubadours of the psychedelic era to the Waiting Room, for one of his first-ever UK shows!
Sunday 6th December
Howard Eynon + Suzanne Elizabeth Vanner + Timothy James Oxnard
One of the first-ever UK gigs from a lost psychedelic hero!
£8 - 8pm - All Ages
The Waiting Room, 9 Station Road, Eaglescliffe, Stockton-on-Tees, TS16 0BU
01642 780465
www.thewaitingroom.uk


'Howard Eynon managed to create something truly beautiful in its bizarreness, before almost disappearing completely from the public eye' - Allmusic
In 1974, Howard Eynon released his first and only album, So What If Im Standing In Apricot Jam... a brilliant, bizarre, wild-eyed treasure trove of a record that earned him comparisons to Syd Barrett, Kevin Ayers and Donovan. Beautiful, mysterious and irreverant, it became an underground classic; filled with tall tales, delightfully quirky melodies, hilarious lyrics and marvellous wordplay, with a veneer of risqué irreverence and the odd beguiling lapse into musical frippery.
It was, at the time, merely the latest step in Howard's surreal life story. Born in Cambridgeshire, his family moved to rural Tasmania when was eleven, and his teenage years were spent on a remote dairy farm; driving tractors, riding horses and blowing up tree stumps with gelignite... and often spending days on end in the bush, without seeing another living soul. At 17 he left the farm on his motorcycle and made his way to Melbourne to pursue an acting career. He joined a variety of Australian repertory companies, while continuing to follow his passion for music, touring with no less than Hunter S Thompson. And his adventures in underground musical theatre led to an offer to record So What If Im Standing In Apricot Jam; a bold and madcap record on a par with Paul McCartney's Ram, and a slab of vinyl that became one of the rarest and most sought-after collectables on the acid-folk circuit.
In the late 1970s, he returned to acting; appearing in legendary Aussie soap The Sullivans, as well as the post-apocalytic classic Mad Max.
Not much was known of his whereabouts or activities beyond the early 1980s.
But, forty years on, So What If Im Standing In Apricot Jam has been reissued... and Howard is set to play his first-ever UK dates. And we're convinced this will be a totally unique, one-off experience! We've sterling support slot too from Teesside's own Lord of psychedelic misrule Timothy James Oxnard, along with a rare guest appearance from Middlesbrough-born genius Suzanne Elizabeth Vanner, on a fleeting visit from her home in France.
This is an unmissable opportunity to spend a night getting up close and personal with one of the counter-culture's great lost figures.
'Howard Eynon's brand of acid folk is often sinister and eerie, as if a twee/psych icon had travelled into the future and taken on the neo-folk pagans of today' - Norman Records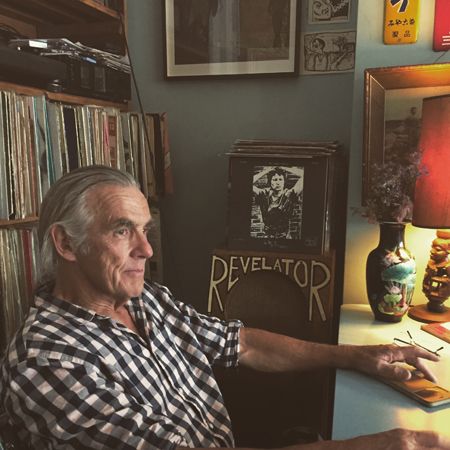 To rate this article select the number of stars you think perfectly rates this article.